Jack Steel Characters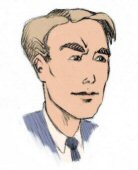 Jack Steel
"I should have guessed your identity Herr Steel"
As a youngster Jack Steel longed to join up and fight alongside his brother Richard in France, but with the war being over by the time he was eight the opportunity never arose. Instead he enjoyed a distinguished spell at Eton before enrolling as a flight officer with the RAF in 1930. He flew Bristol Bulldogs with Number three squadron as a captain for two years before orders from Whitehall re-assigned him to "secret duties" in Europe. Returning to England in 1934 with the new rank of Squadron Leader (not to mention one or two mysterious scars) Jack was posted to the Special Projects division where he flew as a test pilot in a succession of prototype aircraft. His flying style has been variously described as "daring" and "brilliant", or "reckless" and "irresponsible" dependent on who is asked, but no-one denies that he is one of the foremost pilots of the post-war generation.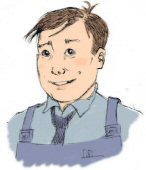 Charlie Bilkins
"You're a fine mechanic Charlie Bilkins"
Born 1915, the son of a deacon, Charlie's father had hoped that his son would follow in his footsteps as a member of the clergy for the London parish of Saint Mary-le-Bow. But the young Charles was fascinated by the racing aeroplanes that looped and dived around nearby Croydon Aerodrome, and by the age of fourteen had an enrolled as an apprentice mechanic with the RAF. His natural ability with all forms of mechanical and electrical device found him assigned to the vaunted Special Projects division in 1934 where he first came into contact with Jack Steel.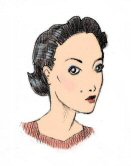 Yvette Dulac
"She's slim, dark haired. Dashed pretty to be frank with you. Oh, and French."
Possibly the most unlikely owner of an internationally renowned aeronautics company, Yvette Dulac took over from her father's position on the board of Dulac Aerospace after his early death in an automobile accident in 1934. Those board members who expected her to act as a simple figurehead were shocked to find that instead the twenty-six year old heiress threw herself into the management of the company. Wiser heads noted that after graduating with a first class degree in chemistry from the University of Provence, Ms. Dulac had worked closely with her father in all aspects of the business and was well suited to follow in his footsteps. Her first major project, the high altitude monoplane codenamed "Destiny" is currently undergoing flight trials with the RAF Special Projects Division.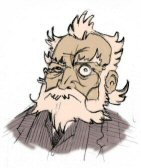 Professor Ambrosius Sterling
"You're forgetting the magician, Madame"
Considering his occupation as a simple Soho bookshop owner, Professor Ambrosius Sterling cultivates an astonishing number of influential contacts in political, military and academic circles. He is often invited to give lectures at leading universities on a variety of subjects, but with a common focus upon ancient history. Otherwise his most common haunt is the Finsbury Gentlemens Club, where he often to be seen in quiet discussion with his close friend Dr Samuel Brunel.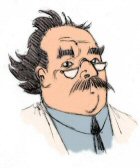 Dr Samuel Brunel
"I'm a scientist, not a magician"
After a brief career in academia (in which he discovered that an innate dislike of undergraduates was a significant drawback), Dr Brunel took up a post as chief scientist in the RAF Special Projects division. Although based in London, he often takes extended trips to the Lake District where many of his prototype aircraft are flown.
---
Squadron Leader Jack Steel and the Starblade is an


Production
All site content © It's A Trap! 2008
Wayne Bolt, Chris Burdett, Ben Magrath, Nigel Potter



Squadron Leader Jack Steel & The Starblade

by It's A Trap! is licensed under a Creative Commons Attribution-NonCommercial-NoDerivs 3.0 Unported License.